Funding New Solutions to Advance Gender Justice in Sports
If 2020 proved anything to us, it is that girls and women are an unstoppable force to be reckoned with. Through sports, girls and women are coming together to create alternative visions of what they want the world to look like, how they want to operate, organise, and advocate.
​
It fills our hearts with joy to see the number of girls and women-led groups advancing gender justice in sport at all levels, from the grassroots to the global. During its first call, the ONSIDE Fund received 836 applications from 105 countries. Today, we are proud to announce that the ONSIDE Fund will support over 30 groups from more than 25 different countries, re-granting a total of $200.000 USD. Whether you are skateboarding over the hills of Nepal or fighting gender stereotypes one weight lift at the time, we applaud each of your efforts to reclaim the playing field.
The first round of applications for the ONSIDE Fund has closed
Due to the amount of applications received, this first round of funding was an incredibly competitive process. We received many more applications than expected and unfortunately cannot fund all of them. The ONSIDE Advisory Committee (OAC) reviewed and selected groups based on the Fund's eligibility criteria as well as other considerations including geography, thematic focus, target group sport, and group size. All selected groups have been contacted. The ONSIDE Fund will officially announce the first cohort of grantees in early January 2021.
At its core, ONSIDE was created to expose and analyse inequities and exclusion in sports from a feminist perspective. We envision a future where every girl and woman exercises their right to play. As a participatory-grant making fund, with pooled funding and shared governance, the ONSIDE Fund will support initiatives at the intersection of women's rights and sport. Across geographies, we saw sports being used to address gender-based violence, advocate for indigenous rights and for sexual reproductive health and rights, support girls' and women's leadership and economic resilience, prevent early and/or forced marriage, and so many other equally important fights. Most of all, we saw girls and women building a feminist movement that truly re-imagines and transforms sport.
We would like to thank our partners and ONSIDE's Advisory Committee for their invaluable contributions as we launched ONSIDE. We are excited to welcome new partners who will join us for the second round of the ONSIDE Fund next year and look forward to bringing on board even more partners to grow the movement in 2021.
Watch this space!
The ONSIDE team
It's time.
Your voice must be heard!
ONSIDE
VISION
All girls and women* exercise their right to play
ONSIDE
MISSION
Drive a sustained feminist movement that re-imagines and transforms sport
​
ONSIDE
PRINCIPLES
We support feminist organising

We believe that girls and women* taking action in their communities are at the centre of change

We commit to participatory and equitable approaches to decision-making, re-granting and learning
The ONSIDE Fund is looking to support feminist organising and hyper local solutions. Eligible groups will be asked to describe how their work contributes to the vision and mission of ONSIDE.
Groups will access unrestricted funds to support girls and women* in exercising their right to play, thus advancing gender justice in sport at all levels, from the grassroots to the global.
* This fund actively looks to support all cis, trans, non-binary and all other underrepresented groups and communities such as black, indigenous, mestizas, people of colour, LGBTIQ+, refugees, and migrant girls and women with or without disabilities
Grassroots, community-based organisations, collectives, and groups led by girls and women and governed by feminist principles.
Applying organisations and collectives do not need to be registered and must have an operating budget of less than 150.000 USD.
​
Priority will be given to
​
Groups clearly led by girls and young women under the age of 30;

Groups that demonstrate participatory models including meaningful leadership roles and active decision-making functions for girls and young women;

Groups serving more marginalised communities including indigenous girls, trans girls
​
​
You can download the application form as a PDF in case you would like to have a look at it beforehand.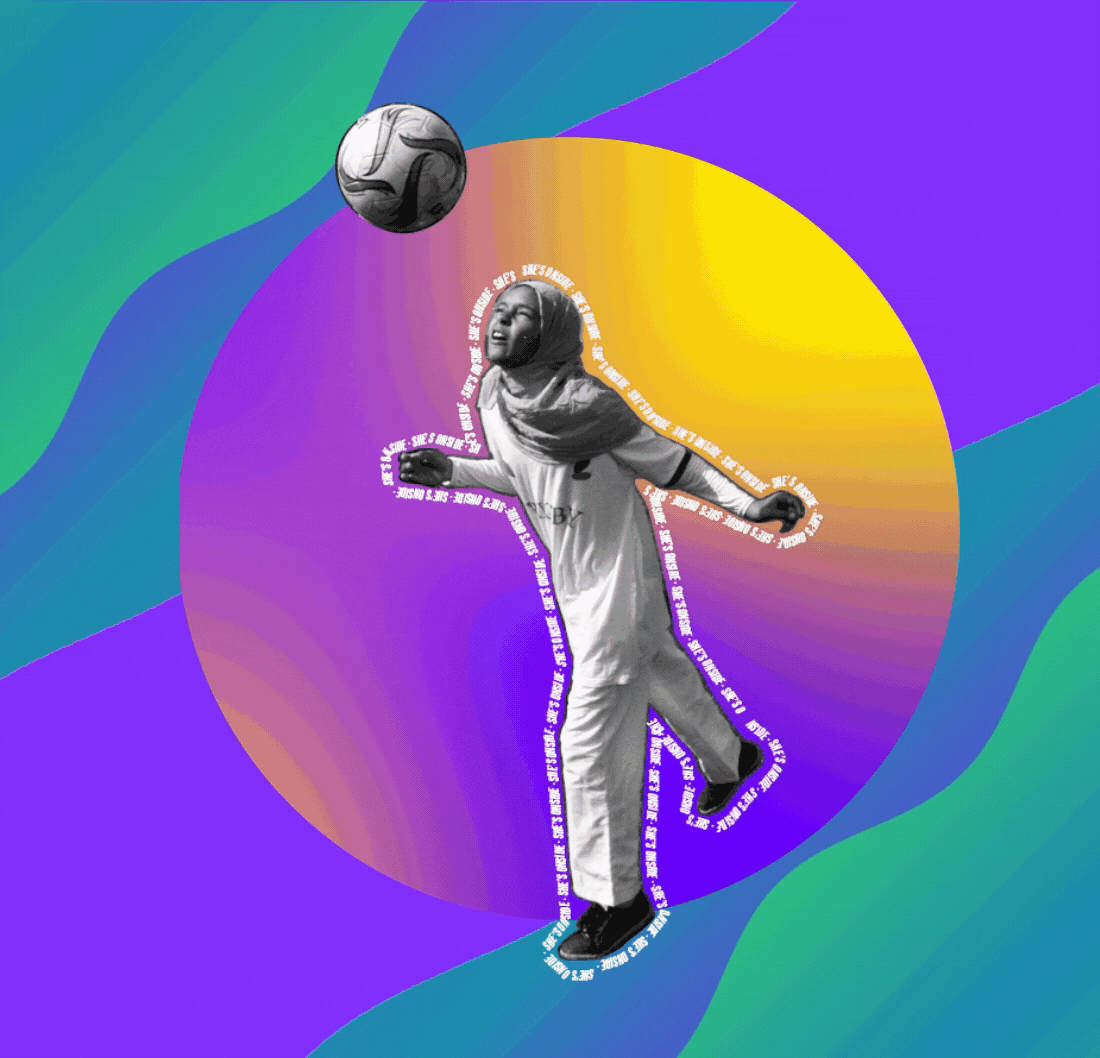 The ONSIDE Fund will provide unrestricted re-grants of up to $10,000 USD to groups that meet the eligibility criteria.
ONSIDE's mission is to drive a sustained feminist movement that re-imagines and transforms sport. We understand that such transformative work takes time.
The ONSIDE Fund aspires to establish a renewal process for the first cohort of re-grantees, but not all groups supported will automatically secure additional investment in future rounds. If additional resources are available, they will be able to participate in a renewal process to continue advancing gender justice in sport.
​
Besides financial support, the ONSIDE Fund, as a continual initiative, is committed to creating a long-term community-engagement platform. Through a digital learning hub, the ONSIDE Fund will create dialogue spaces for re-grantees to mobilise a global community that shares learnings, challenges and successes. The participation of organisations in this learning hub will not be limited to their re-grant period.